Impact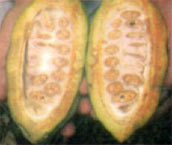 At first blush the name sounds redundant: ivory of white - recalling 64 shades of grey - except
blanco
as a noun means 'target' in Spanish &
marfil
just as easily refers to the tusks of the gentle-giant in the savannah that can sometimes pointedly turn to a hard-charging force of nature.
Which is pretty much what this bar does: a drunk elephant trouncing on cactus juice with very little chocolate underfoot... & you're in the way.
| | |
| --- | --- |
| Color: | Dark-Milk shade of umber w/ splash of rouge |
| Surface: | solidly scored into Bonnat's usual nibble-sized blocks; starburst swales out back |
| Temper: | lightly glazed porcelain |
| Snap: | muffled snare (strange considering butter content); striated edge |
Aroma 8 / 10
fat & roast-driven: creosote toasted bread crumbs 'n avocado butter (together almost capirotada) lock up neroli, napole, & bittersweet almonds inside; typical of the strain from this region
Mouthfeel 12.4 / 15
| | |
| --- | --- |
| Texture: | buttered speed bumps |
| Melt: | stop 'n go / fits 'n starts... evacuates astringent |
Flavor 42.6 / 50
gets busy w/ juicy opening: wet melon (dragonfruit) dilates an ocean spray to orange marmalade spread over biscuits & breadnuts -> jicama -> nance -> agave (incl henequen) -> bitter cactus announces it's time to bang -> tequila -> teases out mentholated cocoa grounds -> hits bottom on bitter almond / white currant
Quality 17.3 / 20
Aptly named for it's basically white-on-white, & relatively unadulterated. Compared to other 'Tabasco Porcelana' by
Coppeneur
&
Marcolini
, this shows the least spice but also the least head-on chocolate, never really turning up as it gets overpowered by busy acids, as insufficient support from underlying tannins come thru the length a bit blank... a sort of bitter white chocolate. Instead some feral fruits distill into a
Domori
-like spirit, the acidity almost too hot toward alcohol - everclear signs of short ferment.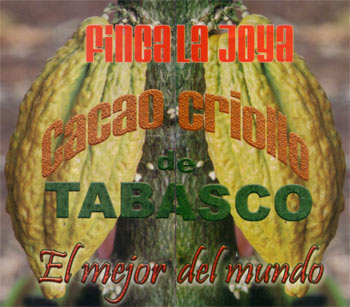 Finca La Joya, the presumed estate growing this cacáo, really push the quick fermentation on these seeds. And
Bonnat
displays rare nuance with the roast, further attenuated by a generous butter cut, to belie the aroma. Maybe reverence for, & delicate reputation of,
"porcelana"
(really an F1 clone [Amelonado x timid Criollo] supposedly transplanted into
Mexico
from
Venezuela
) influenced the approach here but it could've tolerated higher heat, perhaps converting some bitter polyphenals to draw out slightly greater chocolate notes while simultaneously burning off a measure of acidity in the process.
Whatever its true provenance, this varietal once more proves among the most site-specific cacáos on Earth, & of Bonnat's Porcelana Trinity it lies in the middle between the warrior-strength of
Apotequil
& the more traditional
Venezuelan
.
ING: cocoa mass, cacáo butter, sugar