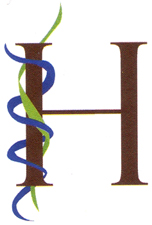 Impact
Some people wake up & say to themselves "I don't want to live anymore.... in Rochester, NY", easy to hate on this, lying on the fringe of the 'rust-belt' - that wasteland of shuttered industrial factories & Kodak plants, & where going to some evil smelling food joint round midnight means choking on trichinosis patties & washing it down with Erie Canal Soda (ya know, the kind that pours out with the foam that ignites into flaming soap bubbles!)... far from any kind of Vegas or Plato's Retreat in the Caribbean.

But the hedonics here in this box - in some cases the work of sorcery, in others the result of amplified infusions that leave chocolate diminished in their wake - are all real enough to restore faith in American pride & ingenuity, providing cover for publications ranking Rochester - yes, Rochester - among the Top 10 Livable Cities in the USA.
Presentation 4.7 / 5
music for the eyes: simple / utilitarian box tied w/ raffia; enrobed w/ tight fit & finish, & though generally same sized & geometry, each piece distinct by way of either icing, topping, or silk screening which, taken together as a set of a dozen, nicely echos the 12 note Western scale
Aromas 3.9 / 5
very exterior... potent toppings just dominate w/ a lot of kick; you can practically smell the colors of ginger, mint, coffee, & milk
Textures/Melt 8.3 / 10
| | |
| --- | --- |
| Shells: | medium gauge |
| Centers: | dense but soft |
Flavor 43.8 / 50
New American forwardness; choc a little gun-shy & goes south, as if afraid the masses won't 'get it' unless the flavorings bump up the volume loud & strong
Quality 26.3 / 30
Other than some unbalanced ratios in which chococlate could stand greater scale, this is solid talent that justifiably takes itself seriously, with a couple 'TASP' moments – pleasure centers "making your day".
Selections
White Mint - Americans love mint - must have sumthin' to do w/ money; set in White Choc center inside a classically distressed truffle exterior; a beautiful blend where mint gradually recedes into the B&W tapestry formed in the melt, yet leaves some mentholated heat behind in its vanishing presence
Bittersweet - coffee tones on the nose... & the tongue too; sharp tannins w/ a black fruit component at the back (very Valrhona); ganache only lightly creamed making the profile stripped, unadorned, & excellent
Lapsang Souchong - Dark-on-Milk w/ salted almond; heavy smoke damage on the uptake valve, almost breathing bacon fat until tea asserts a hypnotic finish by bringing the lumber (pine, oak, & even bamboo); spellbinding evidence this company means business in living up to its name
Earl Grey - starts life antiseptically then the leaves, in combination w/ cacáo, creep up to produce matcha analogues while sustaining bergamot orange in the backdrop; a kneading knockout
Chai - thicker Dark shell on thin layer of Milk encapsulating spices driving long & strong thru the mid-palate; choc a mere vehicle to the fuel in this delivery
Jasmine - symmetry between flowers as jasmine serenely perfumes the all-Dark cacáo; a quiet work breaking ranks w/ the rest of the box
Milk - designer comfort; Dark-on-Milk in actuality w/ vanilla & butter cream conspiring to conjure subdued peanut caramel
Hazelnut - tilted more Italian than Belgian but still standard nonetheless
Baby Ginger - gummy bear texture & rock candy flavor; the only complete miss in the collection
Espresso - if the Lapsang is a gong, this is all-out fortissimo, a coup de grâce that just knocks choc out of its own box