Impact
Dudes, admit it... how many times the junk drops in the box &, before hitting the delete, opening one up instead to take a peak? Maybe the digital bride. Or the
Nigerian
bank transfer.
And ladies, please, checking in on the competition & hoping as well that possibly Rep. Weiner, Sen. Vitters or Pres. Clinton somehow finally got the right spot.
A bar for y'all:
Spamana
(
Panamanian
Spam).
| | |
| --- | --- |
| Color: | medium brown |
| Surface: | positively unblemished save for one release mark on the mold + a lone dimple on the back airside |
| Temper: | neutral |
| Snap: | snug |
Aroma 8.7 / 10
spice wood (pepperleaf / hoja santa [
Piper auritum
]... a generalized sassafras / licorice / anise atop mahogany; add copal blanco) lathered in sap of molasses (a now
Duffy
-trait) + noni; a scent of penetrating depth
Mouthfeel 13.9 / 15
| | |
| --- | --- |
| Texture: | dream cream; mid-frame |
| Melt: | right on contact; overall soft (sunflower lecithin just lubricating the concourse) |
Flavor 36.8 / 50
tannic cocoa disguised as bad portobello with a cold, almost metallic / medicinal fruit (think borojó inside a can of pork Spam™) -> warms some to golden berry... metal stays with it... breadfruit comes on in furtherance of relieving that some more by carrying a cream tone -> goes grapefruit / citric ->
Duffy's
signature roasted-molasses / gooey raisin / licorice paste manhandles the progression into a groundswell of subterranean earth -> fig 'n leather (truer
Panamanian cacáo
traits) at the very back end
Quality 13.3 / 20
Generally inferior to the rest of
Red Star's
portfolio. Rank adult cough suppressant. Flavors just fail to play nice with other
Cocoa from the Bocas del Toro archipelago, presumably the penisula attached to the mainland rather than one of the 9 islands in the
Caribbean
.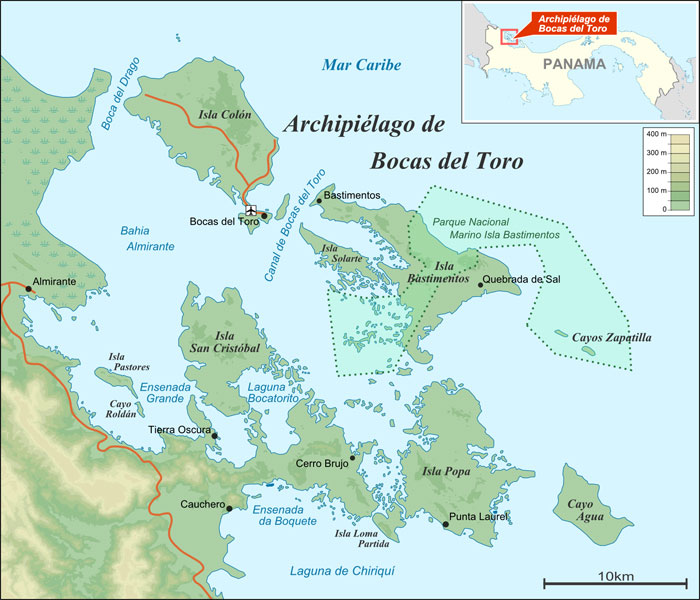 Whoever captured these beans on the ground might be commended for delivering beyond expectations from a rather ordinary source. Plenty to grab hold of here (shows unusual complexity for
Panama
actually), though little one would really want to. On top of that, the processing by Red Star feels overbearing on one hand (hi-heat), disjointed on another (lo-conche) & contraindicated for a generally soft origin.
Manifold off-flavors too, all come confused (either sunflower lecithin gums up the works &/or the machinery needs cleaning some possible abrasions) for few highlights & several low ones.
Chocolate aptly suited to its name (
Tierra Oscura
= obscure ground; uncanny how this all works in alignment).
For those desperately searching somewhere / anywhere... else.
ING:
cocoa mass, sugar, cacáo butter, sunflower lecithin
Reviewed July 20, 2011