Mahilani Estate
Mauna Kea
90% Dark
Island Style
Peanut Butter & Milk Chocolate
by
Puna Chocolate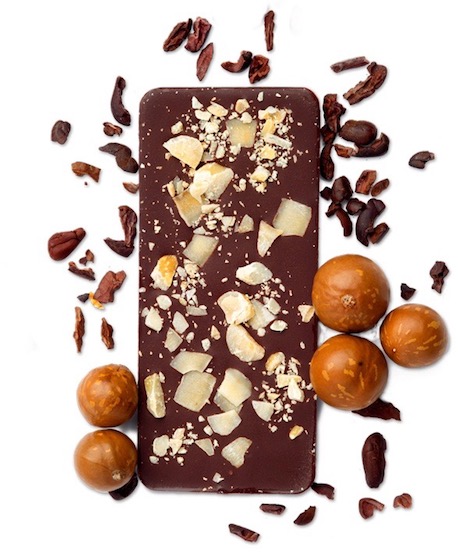 Impact
Entering a bar collection about as intricate as the Moana Hotel, including its 75 feet high / 150 foot wide banyan which chocolate barsmith
Puna
seemingly turns into a
cacáo tree
.
This company a mostly vertical integration play -- going from island groves planting &/or picking cacáo to crafting cocoa nut seeds into chocolate.
The total FX in these bars: robust yet round.
Check-in to these & they'll be the ones staying with you for awhile.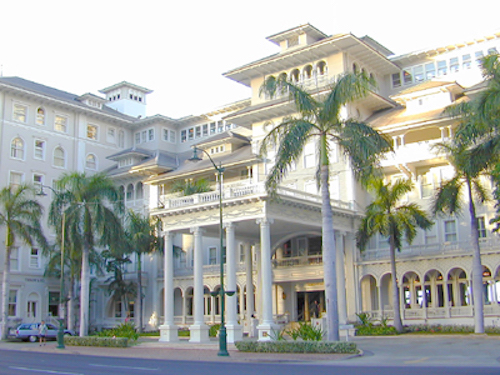 Color:
Mahilani Estate and 90% Dark: purple ray
Mauna Kea: more in line to a crimson tide

Surface:
perfection moulding (Island Style studded with nuts)
Temper:
minor plastic-wrapper transfer
Snap:
leeward side of the islands
Aroma 9.2 / 10
90% Dark
drunk, dirty & slightly diseased -> cures nicely to a candied concentrate
Mahilani Estate
classic
Hawaiian
cocoa lava flow
Mauna Kea
thick malted undertow of black-caramel
Island Style
a mini-bakery in a bar... delectable pastry-level quality
Peanut Butter & Milk Chocolate
heady
balances on that fine-line twixt a milk & a dark -> eventuates sandalwood-cream -> hemp + sisal
Mouthfeel 12 / 15
| | |
| --- | --- |
| Texture: | plasticity & granular |
| Melt: | generally self-corrects |
Flavor 47.1 / 50
90% Dark
brandied fruits spread across bread -> pops sweet 'ohelo -> cashew cream -> vanilla-nutmeg -> sichuan pepper -> green walnut -> mannered tannic cocoa

Mahilani Estate
sandalwood entrance & foyer & sitting room... just loiters around in it... very little else until a banana undercurrent shifts things around -> bittersweet almond essence (fantastic / phenomenal) -> lava cocoa

Mauna Kea
offshore crags teeming with edible flowers -> vanilla caramel -> peanuts & filberts -> blackberry splashes

Island Style
2 nuts (macadamia & cocoa) dual -- bright breaking fruit (from the chocolate aspect) cut by sodium (salted macs?)... clash on... then refereed & pulled away / quelled if not altogether cancelled by shredded coconut -> breaded milky cast

Peanut Butter & Milk Chocolate
salted nut-caramel -> white cinnamon & sandalwood in a sweet dream cream -> nougat
Quality 18.3 / 20
90% Dark
Barsmiths
& consumers favor the 70% percentile & rarely breach 80%+ except for
100% unsweeteneds
which came into its own as a category in the last few years. So that overlooks the 90% Class. Small & unheralded. Ultra-dark with modest minimal sugaring to catalyze the compounds.
Puna
enhances this cacáo with just 10% sugar then elaborates these nut-seeds to optimum. Incredibly smooth flavor-contours. Especial for an
origin
chocolate oft volcanic & jagged.
Excellence in execution.
Mahilani Estate
70% cacáo-content
Unique ride. Sandalwood in chocolate pretty uncommon to begin with, & then that fun banana board, seemingly greased by almond oil. Great hops.
Mauna Kea
70% cacáo-content
Impressive reach & stamina. Ranges from atoll sediment to succulent fruit with a terrific pounding pace of relentless waves upon the tongue.
Island Style
70% cacáo-content + Macadamia & Toasted Coconut
Strong opening followed by a diminution of pop. A subtractive effect in which coconut becomes the last element standing.
Peanut Butter & Milk Chocolate
50% cacáo-content + Peanuts & Milk
Outstanding alignment. Just knocks it out far & deep. Beyond strict barsmithing demonstrated in its straight
Dark
bars (above),
Puna
displays real confectioner chops here.
Reviewed December 29, 2017