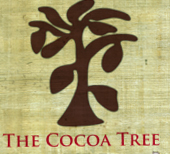 Impact
a/k/a Bethany Chocolatier. Part of the class of New American makers. In this case, trying to graduate without completing the course, leveraging Southern hospitality & homespun twitter to some Chamber of Commerce view of what sells.
Presentation 4.1 / 5
well-boxed (printing a little off canter but otherwise right, especially for suckers of sweetly-tied grosgrain ribbons); oversized hand-formed truffles inside
Aromas 2.4 / 5
vanilla... vanilla... then more vanilla; massive attack thanks to Guittard
Textures/Melt 6.3 / 10
| | |
| --- | --- |
| Shells: | varies medium-thin to thick extremes, enough to require gnawing thru the outer layer |
| Centers: | waxen, reminiscent of the seaweed derivative carrageenan that makes ice-cream simulataneously oily & gummy |
Flavor 27.7 / 50
truffles as ballast; traditional American w/ poorly executed Southern flair; nearly cloying which compromises chocolate presence; will have you running to the local bakery to satiate any chocolate craving for a salty oatmeal double chocolate-chip cookie
Quality 16.2 / 30
Generally inept with a couple stellar one-offs. Go to CVS for Chunky, Junior Mints, & M&M's.
Selections
Liz's Milk Chocolate
– may be the "girl next door" that everybody loves because everyone can have her; pedestrian pick-up
White Chocolate Toffee Bark
– salted butter bite; simple, direct & down home Southern
Dark Bark
– more bite & better mix than the
White
even if unbalanced; more a toffee stew that never quite fuses too; picnic treat
Deborah's Chambord
– Dark raspberry w/
White
cover (lightest & thinnest couverture of the set); candy store sweetness, thick cough syrup effect
Pecan Pie Milk Truffle
– mall American ball
Sarah's Frangelico
– rolled deep in hazelnut crumbs; advertised as
Venezuelan milk
, sinks in cream & cries hee-haw yummy yummy bubble gum
Jack & Ginger
– smells drunk; tastes of dancing on a sawdust gym floor while wasted
Balsamic Raspberry
– go 'head, shoot your mother cuz she's already dead; for wine & cheese people who've yet to get enough wine & cheese on their stinking breath
Sweet Tea
– pure Lipton & best / most unique piece in the set; Milk tea enrobed in thin layer of Dark – creamy strong & lasting
Peppermint
- Southern York Peppermint Patty™
Sweet Potato
forget pronunciation (whether po TA toe or po tah toe) this is mostly about nutmeg
Chili Pepper
neither heat nor aromatics
Tina's Dark
– rolled in cocoa powder; they got out of the way on this one; very little interference - the 1 true unadulterated find; dark, dusty & resinous; good dry mix w/ light cream undertow; excellent saving grace & possibly shows Bethany holding back the goods to cater to market demands