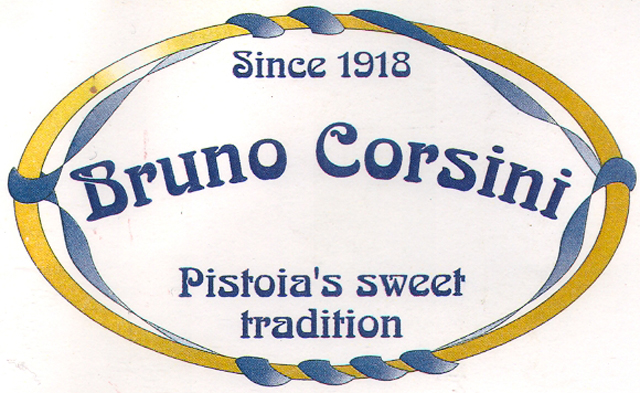 Impact
The film Gomorrah shows that making pizza can be a noble, even heroic, act of defiance against forces operating in the stealthy underworld.

Chocolate by comparison might be a saving grace-note elevated to an elixir in such a dreary work-day reality.

This box tastes criminally decadent to fit its namesake as Bruno goes absolutely medieval on the palate, the viscera, & the entire GI tract. 'Old-School' before the term ever became notational.

A dying breed in this new era of chocophiles confecting prissy-pansy sentiment & hi-gloss plastic product: retro-adrenaline.
Presentation 2.8 / 5
packaging from the Dark Ages + pieces of matching vintage
Aromas 3.9 / 5
old-time cocoa dust, buttered biscuits, oil extracts & alcohol
Textures/Melt 6.6 / 10
| | |
| --- | --- |
| Shells: | thick, some almost shatter-proof |
| Centers: | centers... what centers? |
Flavor 45.1 / 50
indelicate; take-your-medicine... strong / prescription-strength exemplified by its alcohol truffles which form a distillery the likes in which drunk-monk
Willem DeGroot
must've found his inspiration & learned his craft for spirits to vaporize the senses; rest of the line follows suit - very strong, nothing light, all pronounced flavor-forward yet chocolate never gets so overwhelmed as to vanish; indeed, most pieces start infusion-dominant & then the highly tannic chocolate balances out by the finish... well done / bravo
Quality 26.3 / 30
Old guard / Solid bulwark & justifiably proud of it. Fools with underwhelming appearance & a stale candy shop veneer in the Aroma until the taste sets misconceptions straight.

Good soul-craft & feels better than its rating indicates.
Selections
| | |
| --- | --- |
| Couverture: | probably ICAM |
PRALINES/TRUFFLES
Caribbean Rum Truffle
- a
pirate's
shot across the palate's bow; sugar-on-sugar really (cane alcohol & sucrose) w/
cacáo
furnishing a cherry dogwood frame
Caribbean Rum-Chili Truffle
- a different kind of hot... blistering, nothing shy, just blazing with the combined heat of alcohol & pepper to scorch cocoa long & strong; not for the fainted-hearted or queasy stomachs... bring an iron gut
Amaretto Biscuits Truffle
- wafers & almond liqueur potentiate each other while wasting on a
Milk Chocolate
base
Brigidino Truffle
- a recipe supposedly rescued from the Middle Ages when Sisters of the Convent of Santa Brigida originally concocted this anise seed confection of
Milk Choc
rolled in wafers; full-on force-field, a resurrection special for the Easter Bunny to roam on
Glazed Cocoa Beans
white confectionary glaze over whole beans like so many Easter eggs that crack open a fermented almond soaked in beer; excellent
Dusted Cocoa Beans
- rolled in powdered sugar; darker, crunchier, & more baseline chocolate flavor than its
Glazed Cocoa Beans
predecessor (increased torrefaction will do that) w/ a finish as earthen as a bag full of nuts (almonds, cashews, pistachios); genuine & approachable
Modena Balsamic
-
Dark
hard log-shape over brassy vinegar, slowly melts into a beautifully balanced chocolate-raisin near the height of this collection including a tannin as girding in the finish as the balsam was bracing at the front
Coffee Cream
- jacks in a gritty espresso-level café thru a thick wall of
Dark
cocoa tempered in languid cream to knock eyes ball out
Milk Cream
- malted w/ cloying corn syrup attack, coils into artificial caramel; misses wide
Panforte
difficult to discern what exactly this is... A bar? A big bombone? Or a whole meal? What can be ascertained is that it comes in the shape of a large wheel, rotating around a huge vanilla-cookie scent, stuffed with a mix of almonds, hazelnuts, cherries, candied citron, lime & orange peels, the latter driving the progression into chocolate fruit-cake territory but like most of Corsini's pieces the flavor improves as the length deepens
Hedgehog Confetti
not a drop of chocolate... just snow-white pellets – sugar crystals really – seriously saturated with various flavorings such as fennel or coriander to practically surmount sugar; hi-brow hard rock candy breath-fresheners as tough as hale stones from a traditional recipes handed down in secrecy starting in the year 1372; excellent in their super-sweet full-flavor expression
BARS
80% Fondente
- unusually unique... a weirding burnt licorice to raisin overtone (basically scorched
Amedei
-styling) atop a
cacáo
-tar bottom but with soft-greased texture; oddly good & deserving its own review in
the C-spot™ Census for Bars
80% Fondente w/ Nibs
- pro-active
Nibs
transmute the licorice & raisin of the plain
Fondente
above into a balsamic in a reverse-motion of Bruno's
Modena Praline
, leading to a stringent tight-grip finish
Reviewed Autumn 2009