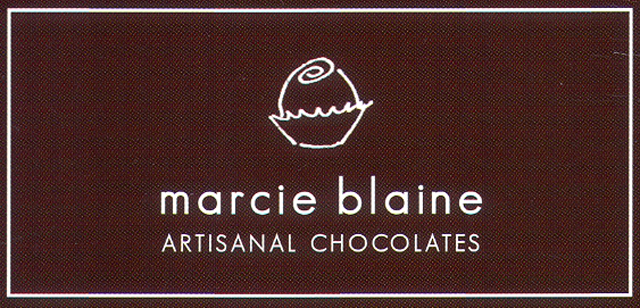 Impact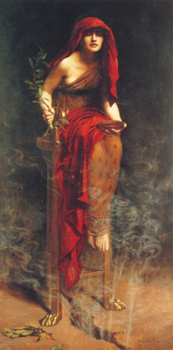 Philadelphic.
At times cryptic like the prophetic oracle at Delphi (the serpentine priestess
Pythia
), as if inspired by the vapors of the cacáo gods drifting about
Mexican
& Indian cuisine.
Described by dissident feminist Camille Paglia in one her riveting lectures: "possessed by Apollo, the Delphic oracle went into paroxysms after intoxication by fumes from a cleft in the earth". (Fault lines have recently been identified in the bedrock at Delphi by an archaeologist & geologist, who speculate that the priestess was maddened by oozing petro-chemicals like ethylene prized by modern glue-sniffers.)
Presentation 4.3 / 5
urban chic; good-looking, dark & handsome crew (some enrobed, a few molded, & couple rolled); a few irregular fit & finish
Aromas 4.5 / 5
perspired scents of Marcie's playground emanating from the garden of Earth that smells of sex & candy: herbs, spices, nuts & seeds, plus hard-working sweat
Textures/Melt 8.7 / 10
| | |
| --- | --- |
| Shells: | variable (encrusted; dusted; generally thin & malleable) |
| Centers: | soft erogenous zones |
Flavor 44.9 / 50
intelligent, well-proportioned combinations free of haphazard clashes (excepting nut pieces which trend toward imbalance) including a couple that muddle along before plumbing some profound depths
Quality 26.1 / 30
None of the skullduggery & secrecy by which so many in this industry operate. Instead, a big picture-window at the rear of a flower shop called Verde right in the heart of Philadelphia, PA – plain for all to see the labeled couverture, equipment, & chocolate pieces being made in an open kitchen to bend tradition with creative purpose.
Selections
| | |
| --- | --- |
| Couverture: | Valrhona; Barry Cacao; Callebaut |
The Classic
- pure 'n simple truffle ganache;
Valrhona's Manjari
tamed by the cool forces of cream; nonetheless a slight tug to the tart side before butter fat predominates, drawing a bit of pastry blank until an underriding tannin rekindles it to finish off a ravished kiss of star anise
Mint Julep
- a dark smoking storehouse as much caraway-inflected as mint-possessed (in fact, very little of that) to conjure up bourbon at the back of a speakeasy
Green Tea
- rustically potent (including dried tea leaves), well layered, &
Dark
yet transparent thru & thru; exceptional
Passion Fruit Caramel
- caramel an early non-factor on brassy orange-twisted passion wisely covered in
White Choc
, then a subtle butterscotching tones it down; sweet... but good cut & geometry to the flavor's shape
Coconut Marcona Almond
- chocolate absent (for the most part) around this nut sack of a truffle; the Spanish Marconas (smaller & softer than regular almonds) sweetening the coconut into a hi-class macaroon
Spicy Peanut Gianduja
- chocolate again minimized in a micro-crunch of peanuts that pop out in praline-like layered-sheets against increasingly warm chili at the back that never ventures too far forward; well-sequenced with good movement across the palette of this dramatic variation on a theme
Rose Tattoo
- no simple floral spray; unique for the collection; thick hard shell encases soft caramel unfolding roses as
cacáo's
own structure (easily the most brooding of the set) blends seemingly with stinging alcohol followed by just the lightest soap-bubble chaser to imprint chocolate cognac; an acquired but excellent taste
Balsamic Strawberry
- another caramel deception, this one holding berries & grapes in suspension thru a slow prism of chocolate to a mysterious laggard end that some could mistake for confusion; profound
Reviewed Summer 2010