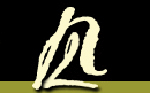 Impact
These whites can jump (White Chocolate that is). This guy has so much game
Godiva
subcontracted him to play on its Platinum G-team because it lacks the mojo until he shows. All of which, according to Bertrand Russell's definition of work, makes perfect capitalist sense: altering the position of matter at or near the earth's surface relative to other matter... or telling other people to do so.
Presentation 5 / 5
eye-popping; if humans ate with eyeballs instead of gob-holes, NL would irrefutably be near the top; fashionable art line bejeweled w/ squares, triangles, circles, & swirls from a surface designer extraordinaire (flawless molds / stunning air-brush work) whose visuals are enviously eyed by competitors
Aromas 3.3 / 5
a bit cold & encased
Textures/Melt 7.2 / 10
| | |
| --- | --- |
| Shells: | medium gauge |
| Centers: | unobtrusive; smooth & easy |
Flavor 42.9 / 50
respectably covers the far ends of the spectrum (
White
&
Dark
) while leaving the middle rather vacant, adding up to an uneven chocolate wonderland; still, remarkable innovations on the dark side - truly unpredictable & successful; the lighter side is among the better exposés yet on
White Chocolate
Quality 24.7 / 30
Skillfully-conceived, several with a swirl of flavor flair that hit home to the mainstream.
Selections
Mojito – pneumatic flare of mint, lime & rum; the herb drives it alive while the other 2 give it otherworldly depth; Cuba's finest export
White Lemon – sweet tart dimension
Almond White – not a scent of marzipan; delivers mystery instead
Coconut White – island pleasure – nothing else but nothing much
White Banana-Peanut – heavy putty
Milk Chocolate – basic but good
Milk Caramel – overplayed
Cinnamon – heady spice persistency
Cointreau – no
Gianduja – crunchy edit to a benchmark; a little sweet, a little listless, a little young
Classic Truffle – midpoint standard
Dark Raspberry – too urgent + conflicted between jam & liqueur
Dark Coffee – traditional front force trails into a tonic
Dark Mocha – excellent truffle shards; strong & clear w/ right balances
Dark KeyLime – terrific tease & rare bent-combo of lime w/ Dark
Dark Grapefruit – attempts to rival KeyLime in innovation but steers off into a bullet-sharp paste
Passion Fruit – clarity
Palet d'Or – fully cooked; roasting on central front w/ coffee-like toner