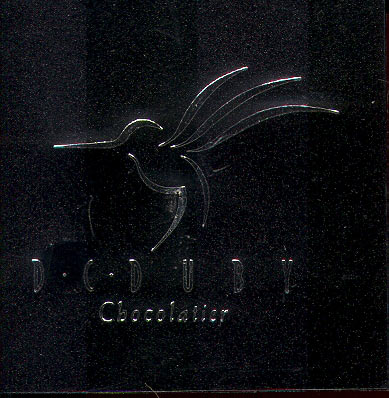 Impact
REDUX REVIEW -- below are segments of Wild Sweet's inimitable collection, initially reviewed in 2013, followed by a refresher in 2015


**********************************************


Mad Science in the ICU (Intergalactic Chocolate Universe), splaying "dust", "plumes", "vapors", "foams" & "gels" across a new Milk Way (the old candy bar one just pimped out with air, lots of air... cuz air is cheap) via a craft called MG (for Molecular Gastronomy) which makes for atomic cuisine in the fast approaching post-microwave era.

All earthly elements they handle become etherealized like their Ice Wine Series picked from grapes grown around the Great Lakes. Heard about the water in those polluted tubs irrigating these vines? Well... super-sonic geniuses turn it into pure crystal injections.

They can do it like that, like the miracle man in the middle of the da Vinci Code.
Presentation 4.9 / 5
botany science kits iridescent with dazzling opals, golds, & browns
Aromas 4.8 / 5
express hi-tech nature preserves + unfathomably deep cream-toffee
Textures/Melt 7.7 / 10
| | |
| --- | --- |
| Shells: | modified French (semi-thin) |
| Centers: | variable: from crunchy to liquid soft, though generally firm w/ steady release |
Flavor 47 / 50
trends toward dark low bass notes... lots of savory bottom
Quality 28.8 / 30
Lab precision, meticulous as silicon chips; 1st rate preparation & production from a techno-Kraftwerk kitchen.
Selections
| | |
| --- | --- |
| Couverture: | Lindt + others & increasingly in-house |
FILLED-CHOCOLATES
: The alchemists' philosopher-stone, the net greater than the sum of its part: from, but no longer of, for it becomes above, though still, chocolate. Cindy & Dominique Duby are flavorists whose only peers in the world of chocolate are
Josef & Julia Zotter
.
2015
Flavored Bars
Dark Crispy Port Wine Praline
-- studied (& stunning) reserve on the inhale; fortified grape & buttressed nuts reinforce one another in a staggering column built on foundational chocolate support; intensely sweet in a brooding but never boorish manner, good reach in both depth & height + matchless melt to boot; stupendous
Milk Crispy Port Wine Praline
-- obviously sweeter than the
Dark
version (above), fuller textural body too, amplifies the nut quotient though at the expense of port which stands more in service to the generalized confection even as the ending showcases it in a grape-reduction light; still formidable

Milk Crispy Icewine Praline
-- the Icewine Returneth…
Wild Sweets'
signature add-in (for more, see below), better than ever; what a great stack as dairy & cacáo compress grape into a noble &, eventually, indivisible trinity; crisp / vibrant yet deep / shadowed
Ecuador 36% Milk Almond & Salted Butter Caramel
-- desultory & evasive for the first half largely due to an expectant melt taking its good ol' time…. fortunes shift as the subtle almond & supple butter caramel drive a confluence into a dark toned confection of themselves; built on
Wild Sweets Camino Verde Milk Chocolate base
; for generally pronounced line, this presents an understatement & outstanding all the same
Assortments
caRaMel Enrobed
-- raspberry jam compressed into a billowing ganache with a vanilla caramel knob to anchor it in a rare combination of both brooding & buoyant
caRaMel Molded
-- intriguing bi-level opalescence (photo at left); shredded coconut caramel pierced by extractive lemon; heavy gravity-bound material
2010
Stilton Rhubarb
– fab aroma & fusion; Rhubarb & Port vector down into dark-toned caramel
Parsnip Pear
– eat your fruits & vegetables; tubers win out til vanilla caramel shows for savory darkness
Black Truffles & Cocoa Nibs
– towering confluence; dense sweetness swept right off the forest floor; textural architecture & concentrated traces of mushroom, cinnamon, anise, nuts + redwood (which pretty well sizes it up); impressive even by DC Duby standards; would be the height of many & almost any collection
Squash Truffle
– maple & pumpkin seed carry most of the weight over squash; rolls out to an un-denatured candy bar confection; top-shelf
Rosehips
– thick rosehip & dense dark chocolate whip; heavily extracted w/ considerable length
Jasmine
– ever-vanishing infused vapor keeps moving away as the taste gets closer to the bouquet; cunning w/ modulated chocolate presence
Thyme
– creeps slowly until an all-encompassing herbal
Cinnamon
– star anise nose but cinnamon deeply encreamed within; especially extra-ordinary
98%
- DC's signature unadulterated base: darkened vanilla caramel rolling about fennel
ChocoGrains Puffed Millet Floretins
- mealy meaty material; millet brings the crunch, almond & apricot provide the beef; the rest - sheer discordant harmony that tastes better than it sounds
ChocoWine Estate Series
- gourmand gravitas swirling in a strong punch bowl
Chardonnay Pineapple Vanilla
- handsome leaf pattern; light juice refresh; symbiotic spritz & mist; slightly pineapple dominant
Shiraz, Cherry & Violet
– a squirt gun that stays wet on the tongue all night long; for those learning to understand persistence
IceWine Reserve Series
– heart of the collection; clear cut ice sparkle & verve; unique yet familiar & accessible
Riesling Peach & Citrus
– tropical Canadian juice center-point; Great Lake frost thaws, then runs clear into a wooded chocolate
Vidal & Orange
– pronounced passion/guava upsurge that never dissipates wrapped by orange twist; the infusion all in, the chocolate a bystander
Cabernet Franc, Strawberry & Apple
– melds to invokes black cherry
Oak-aged Vidal, Apricot & Lychee
– crystalline injection
Gelee Nut Series
– these are not chocolate; maybe more than chocolate; possibly conceptual art
Cherry/Anise & Hazelnut
– trichotomy quickly resolves in flavor of filbert; initial raw fierceness tempered by distillates that linger on their essences over an neutral chocolate canvas
Mango/Lemongrass & Coconut
– obvious elements bore thru & out
Nutter
– candied misfit
Truffaline
– very masculine series; pralines perfumed & inoculated w/ spice & brandy under 70% domes
Walnut & Cinnamon
- baker's flour & yeast aroma; deep mystery surrounds dark tannins... a fusion into the unknown requiring vigilance
Almond & Black Pepper
– Vader-like depth; pepper pulls the almond down into the loam layers of concentrated extracts w/o ever diving or rising to a molten hot spot
Hazelnut & Nutmeg
– similars repel or just collapse back into a black hole
Caramel Series
– pancake batter with a side of Aunt Jemima & a dab of butter
Carrot, Apricot & Pignolias
– cookie dough batter
Fig, Orange & Almond
– more of the soft & oozy
Grand Cru Series
70% Criollos & Canadian Whiskey
– warm, virulent, & seamless blend
99% & Tennessee Whiskey
– as faithful & spirited as the hills from which they came; whiskey corona matching a raised criollo; force-on-force producing double the sum of their parts
Florentine Disks
– little solar systems heated up into meatloaf; construction site dry wall
Reviewed Summer 2010
Updated May 28, 2015