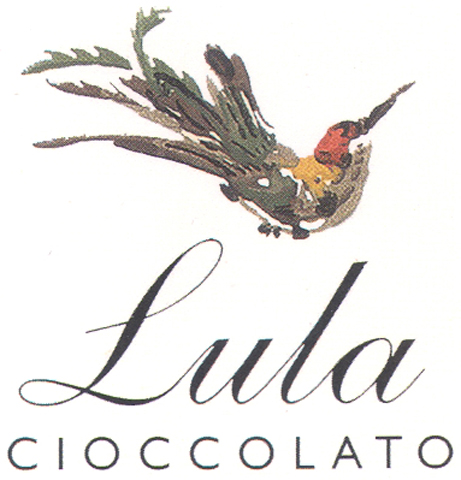 Impact
Presentation 4.8 / 5
slick, pristine white box (hi-gloss) & peach-colored ribbon; opens to Victorian & Albert wall-paper liner patterned w/ hummingbird design then sealed w/ logo-printed sticker; beeeeaaautiful knockout petite gem-like pieces sitting in unremarkable plastic cradle but oh-so-button-cute li'l pink cups; excellent temper on the couverture, nice personal/hand-applied finishes; none too dear or picture perfect... just enough to wow / to want
Aromas 4.5 / 5
potent: everything at expressly hi-levels – mink musk, mint, lavender, white pepper, chocolate, gianduja, balsamics tumble out; add pistachio & cotton candy... even the sprinkles spank the nostrils
Textures/Melt 7.7 / 10
| | |
| --- | --- |
| Shells: | slightly uneven hand on the dip/enrobe; some snapping thick / others too damn thick (Gianduia); decent if unremarkable melt on the shell |
| Centers: | pure & clean - all possess great if diverse mouth; soft 'n smooth texture on ganache; disturbing but grows-on-you praline crunch; fab Pistachio Marzipan; well crafted |
Flavor 43.1 / 50
fondants are flavor-furious; the pralines all about perfectly balanced equilibrium right in the cross-hairs; either way, incomparably clean lines... no synthetics / chemicals, soy or agar agar; again, 'clean' the byword, natural too, very assertive w/o aggression; good though a bit sweet in the base chocolate (seemingly used in couveture & ganache too); overall crisp, measured flavorings w/ lingering aftertastes
Quality 25.3 / 30
Tuscan-style chocolate, instead of no or low salt, it's less sugar 'n cream in the fillings (though couverture re-calibrates that).

Like many high-end Italian chocolatiers, Lula walks its own path paved with the knowledge of the craft. Little in the way of the mechanical: the hand measures, melts, blends, fills, seals & finishes. Solid balancing act between shells & fillings, chocolate & flavors: clean, titillating & surefooted.

Even with a few stumbles here & there, a box that shines.
Selections
Gianduia
– classic
MC
; hyper clean / ultra refined to the point of recessed, as if diluted or water-based
Sesamo e Fave Cacao
– spectacularly finished
Dark
robe topped by gold-dabbed tile; crystal nut micro-crunch (sesame seeds & cacáo
Nibs
actually); delicatia on the flavor tip sublimates feelings of Textural anxiety w/ rapture
Latte e Arachidi
– the
MC
version of praline w/ silvered tile & bigger chunks of peanut creating a thicker paste on the chew 'n melt; similarly soft euphorics in taste
Pistacchio
– one-of-a-kind pistachio marzipan killed by a too heavy pleated-cup /
Dark
shell filled w/ the green nut 'n butter cream verging on cafe pastry
Crema Gianduia
– another too-thick-'n-sweet industrial pleated shell but
Dark-in-Dark
thru & thru save for a screaming hazelnut paste, laden w/ sprinkles giving off whiffs of talcum & soap bubbles, then burning cocoa-rubber; off kilter
Fragola e Aceto Balsamic
– phenomenal glitz on the outside mold of this Strawberry-Balsamic; super-sweet fruit-mash w/in, the berry accenting the grape... tapers off as
cacáo
tannins bite thru, leaving in its wake blinking flashes of spice (cinnamon, clove &, of course, vanilla); great progression & well-proportioned
Caffe e Caramel
– another stellar-looking beauty; silk-smooth
Milk Choc
base surrounds a snail-trail caramel spiked in coffee &, seemingly, a drop of alcohol burn harmonizing a fennel tone at the back; outstanding synergy & equilibrium that stands for oral nirvana
Vaniglia e Lavanda
– immediate & multi-faceted; combative / jolting herb (lavender), then hard fruit (cocoa), settled by spice (vanilla); potent & persistent troika
Albiccoca e Fave di Tonca
– tart apricot embraced in
White Chocolate
cocoa butter then subtly fortified w/ tonka bean; stemwinding finish; top-of-the-box / ultra cake frosting
Cremino
- - sensual takedown from huge cream fat, hazelnut paste &
Milk Choc
; oral sex in a bonbon
Mentha
– exploding mint-backed fondant; dry & crunching crystallized texture; Girl Scout™ cookie standard
Viola
– plays long on the tongue w/ candied violets (no wonder these 2 form the same word in Italiano); perfumed enough to refresh a restroom w/ or w/o the Roman bath musicians to carry the notes; practically leaves trails of incense smoking thru the cavity
Liquirizia
– cocoa the mere conduit to another long & strong piece but this a licorice stick; no twizzler fake-flavors... just unreal super-charged concentration
Cuba 70
– probably Barry-Cacao re-melted; good raisin component strained thru the mint from the
Mentha (above)
that reeked thru the box
Reviewed Spring 2010