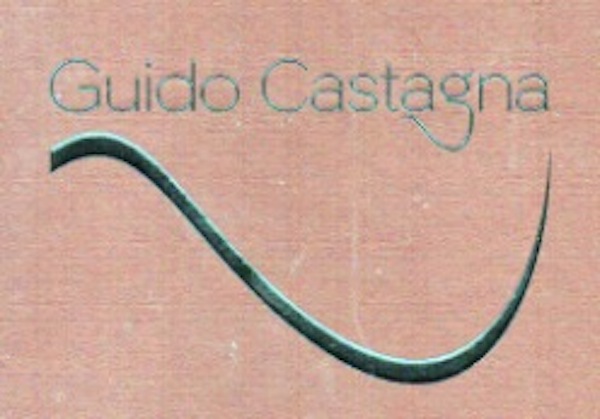 Impact
Il Guercino
of boxed chocolates… in a nod to Giovanni Francesco Barbieri aka Il Guercino ("The Squinter").
He, likewise an Italian, whose paintings worked a profound impact on the development of the 17th-century Baroque. An outstanding draftsmen, Il Guercino also mastered frescoes, altarpieces, oils, & drawings. By the age of 30, Pope Gregory XV called him to Rome.
These pieces within this box force taste-buds to squint or constrict thru a constellation of sugar like so many stars in the sky, straining to make out the finer parts of dark (brown) matter (both cocoa & filberts).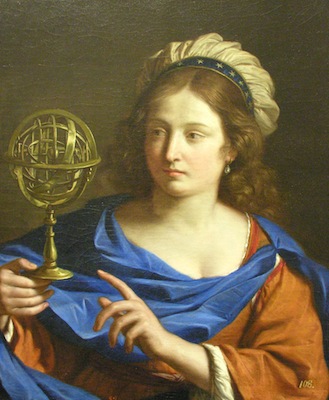 Personification of Astrology; Giovanni Francesco Barbieri / Il Guercino (1650-55)
Presentation 4.6 / 5
classic, clean, & concise
Aromas 4.4 / 5
… & thou shalt knoweth them by their scents
very self-identified by them: nuts & fruit
Textures/Melt 8.7 / 10
| | |
| --- | --- |
| Shells: | unobtrusive |
| Centers: | light bodied considering the weight of the elements; generally soft as butter with an exception or two |
Flavor 42 / 50
Hazelnut-centricity overshot with sweetness… quite sugar-happy (which changes out for the smothering vanilla that characterized Guido Castagna a few years back).
Many craftsmen forget the fundamentals in confections:
cacáo
is potent but fragile. In pegging several of these pieces at a benchmark 61% cacáo-content couverture, Guido Castagna all but guarantees an infusion-centric outcome, often sugar heavy. Especially the
Tartufi
pairing hazelnuts with
Venezuela cacáo
which easily could tolerate 10% or more cocoa weight, doubly so considering Venezualan's intrinsic nut-inflections that naturally match this suite of assortments well.
Quality 24.2 / 30
Variations on the theme of a strong motif -- gianduja.

Some gaps in the exposition but generally a box that speaks high craft.
Selections
Giandujotto
-- built on a foundation of Piemonte hazelnuts &
Chuao cacáo
; tremendous mouth, clearly quality ingredients, yet strangely indeterminate for 2 of the grandest titans in all of gastronomy; gutless save for a sodium hit at the finish; huge letdown from so much heightened anticipation
TARTUFI
Gianduja
-- straight, no nonsense; sweet yet
Dark
& sinuous in its unctuous hazelnut nut paste
Amaretto
-- has it all… tooth, crunch, biscuit goodness, & sound chocolate base
Maraschino
-- oh, so smooth on the tongue… oral sex really… admittedly, more powdered sugar & hazelnut than the Maraschino cherry liqueur but who'll notice anyways with texture this velour; tactile to the very happy nerve endings
Croccante
-- colorful name but disingenuous as this too proves smooth & more of the same: soft hazelnut
SPEZIATI
Malva e Cardamomo
-- the mauve-colored mallow + cardamom add natural sweet, floral, & spice to this but, above all, meaty in its exposition, the latter a combo of the nuts (both
cacáo
& filberts) creating some fitting textural grain; an arresting, rustic beauty
Zenzero
-- candied ginger; less successful as the components never truly marry, in fact they practically cancel one another out save for the ginger which sanitizes all in its path; no
sensei
in this Zen
Paprika e Pepe Rosa
-- gianduja seasoned with heat & savor of the 2 spices that ignite warm, rather than blistering, & antique finish for an updated classic
Cannella e Calendula
-- easy on the eyes & palate with calendula furnishing visual dazzle plus an immediate citric lift to the cinnamon-hazelnut base which comes fore, ironically, at the back; supreme combination adroitly-proportioned & executed
Reviewed December 18, 2014