Impact
Sorry, Michael, that wasn't but this is...
it
(or it'll just have to do at least).
Juan Valdez packing the ultra-Jacko bar on his mule
Conchita
: bleached on the outside; still soulful within.
Wants to softly rock with you.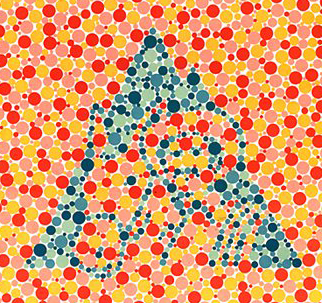 | | |
| --- | --- |
| Color: | lemon-ivory & blueberry-looking flecks |
| Surface: | dapper |
| Temper: | unclarified butter |
| Snap: | subsonic bass requires acoustic doppler; porous wall |
Aroma 9.2 / 10
coffee 'n cream, please... ice-cream that is: steaming coffee w/ 2 scoops of vanilla ice-cream -> sweet
cocoa butter
-> underbed of malanga (emphasizing a hazelnut quality) &, shockingly, chocolate
Mouthfeel 12.3 / 15
| | |
| --- | --- |
| Texture: | velvet w/ crunch |
| Melt: | smooth to fractious |
Flavor 47.6 / 50
vanilla ice -> flash coffee to caramel -> amazingly fruit (raspberry & abiu) -> cools further in butter cream -> hazelnut butter -> beautiful cinnamon coffee -> quiet chocolate bang detonates soft mocha
Quality 18.9 / 20
Off-the-wall & dumbfounding on multiple levels. Cocoa just goes arabica & back! And where did it get that raspberry? A
cacáo
analogue or from deep within the coffee berry? A combine in which coffee often annhilates many a
Dark
chocolate (RE:
Vivani
amounting to just an exposé on café), this gives further testament to
Colombia's
overall
soft terroir (pertaining to both coffee & cacáo) as
White Chocolate
(yes, underdog White... all you Dark hardcore take note) matches up admirably to what might be true Andeano Supremo coffee.
2 main centers produce most of Colombia's coffee: MAM (for Medillín, Armenia, & Manizales) in the central region known for their heavy body, rich flavor, fine acidity; & Bogotá / Bucaramanga in the eastern mountainous area - less acidic, still rich & bright, producing classic Arabica cultivars Caturras & Bourbons reminiscent of Sumatran coffees. The tones in this bar suggest the Quinchia micro zone, located high in the Andes where coffee grows at elevations over 6,000 feet. At this altitude it reportedly develops very slowly, generating deep, intense fruit & chocolate aromas. Hence, a real possibilty to that raspberry figment detected in this compound.
A very common Boxed Chocolate confection – White + Coffee - but the 1st of its kind in a bar format. On the face of it this recalls
Nibs
& Cacáo Butter combos (
Askinosie
), then the resemblances stop there.
Aside from sugar having lots to do in forging compatibility (& plenty of it), Santander pairs & measures the components exceedingly well. Hardly surprising given its
Dark Choc Espresso
.
This rivals
Coppeneur's Blue Mt Jamaica
blend -- but from the opposite end of the spectrum. Where that's a high Dark-on-Dark cacáo-content power bar, this rides in a gallant Black Knight on a White Charger.
ING:
sugar, cacáo butter, whole milk pwdr, coffee (2.4%), soy lecithin, vanilla
Reviewed Autumn 2009