Impact
What should've been this label's
Candylion
bar is, in all probability, an
invasive weed
instead.
Appearance 4.4 / 5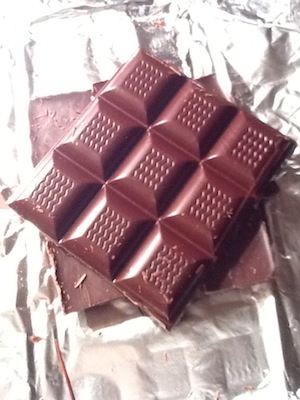 | | |
| --- | --- |
| Color: | dark vermillion |
| Surface: | another wildly uneven pour by Dandelion (or are the molds designed this way?) |
| Temper: | even tempered |
| Snap: | sheepish on the score lines; a pit bull in the center |
Aroma 6.1 / 10
a bit of a flea-bitten rubber dooky (seriously; some definite sulphuric compounds) -> the compost pile aerates dusty & musty to dried hibiscus / marshmallow / slippery elm -> jute / hay / tonka -> charcoal -> saved by a rose note
Mouthfeel 13 / 15
| | |
| --- | --- |
| Texture: | round |
| Melt: | fine timing; evacuates with some astringency |
Flavor 34.2 / 50
rose vapor -> marshmallow herb -> randomizes to
arracacha
(taproot starch exhibiting cooked flavors of celery, cabbage & roasted chestnut; a/k/a
apio criollo
'creole celery'), then
malanga
(a/k/a xanthosoma or cocoyam; quite earthen starchy) -> Oreo™ sandwich... coal / soot -> dirty sarsaparilla -> cocoa stone works -> nice after-linger however on the
Colombia
ghosts of vintages past (marshmallow & cotton candy)
Quality 14.8 / 20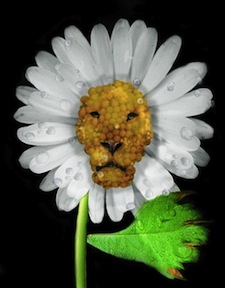 Been awhile since anyone took a crack at
Colombia's nuts
(by last account
Bessone
a few years ago) to wonder where the country went in the craft chocolate movement.
Sadly, Colombia has never ranked highly among the new crop of American
barsmiths
; strange considering it sits in the Americas, right in their own backyard. Only the mid-sized
Guittard
, hardly a boutique maker, produces a bar with seeds sourced from there -- the (at least once) rhapsodic
Chucuri
.
What should be a hot destination given its historical lore has largely been abandoned.
This won't change that. And apparently for good reason.
Dandelion imported these seeds indirectly via
John Nanci of Chocolate Alchemy
. They show further degradation of Colombia's incipient
Criollo
groves at the hands of
Pajarito
+ dumb clones (has
CCN
invaded?).
A bar further hampered by similar pitfalls found in
Dandelion's Hamakua
(
ferment & roast
issues which contribute to both astringency & charring respectively). The former helps to generate the early rose as well as that late stage stringent mouthfeel, while the latter rekindles
Venchi
™ on some of its heat experiments, complicated perhaps by variable
seed
size for an altogether uneven roast.
Unremarkable except to those hardy types on the lookout for a spartan formulation (just cocoa & sugar) with jagged edges to get them closer to the
source
.
ING:
cocoa mass, sugar
Reviewed February 22, 2012