Impact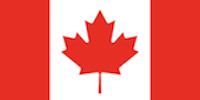 Other than maybe Paul Bunyan or the Montreal Canadians hockey club, nothing symbolizes Canada like the Maple Tree. Its leaf, after all, adorns the national flag.
So synonymous now with the country that when citizens from the United States wish to keep a low profile while traveling internationally for fear of a terrorist attack, they hide their passports & don a pin or patch of the Maple Leaf. (It only works sometimes.)
This bar incorporates maple sap to a maximum degree in a sugared bombast.
Appearance 4.4 / 5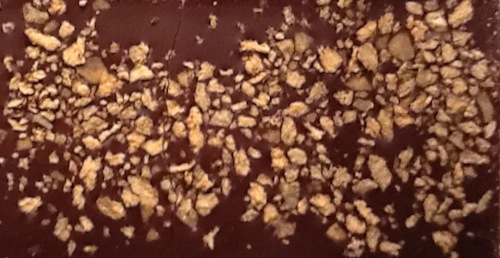 | | |
| --- | --- |
| Color: | gold 'n brown |
| Surface: | maple spangled banner |
| Temper: | casual |
| Snap: | easy as a pancake (ou crêpe, monsieur) |
Aroma 8.6 / 10
total maple: leaf, branch, bark... right down to the root &, oh, the sap too
Mouthfeel 12.3 / 15
| | |
| --- | --- |
| Texture: | crackers & crunch |
| Melt: | round & fleshy |
Flavor 44.8 / 50
warm amber maple-sugaring dominates the length except for a rare appearance of a kola nut at mid-palate unleashes sassafras -> vegetative undergrowth (mostly grass & tonka bean) -> chocolate móle au Canada style -> returns to maple... boiling maple sap
Quality 16.4 / 20
Maple flavorings in premium chocolate have been tried out mostly by the "
Raw Chocolate
" tribe. Or its likeness disguised in
lucuma by Love Street
and
cacahuaxochitl by Madre
, both of which have substantial maple tones.
Few have been successful. This one almost follows in their tragic wake.
That layered complex called
Olivia 76%
, which forms this bar's base, adds yet another strata with the heavy-handed maple here whose flakes put the kibosh on the whole matrix until around mid-length when it loosens its stronghold & blends into the chocolate. A testament really to the strength of
Dominican cacáo
to withstand the challenge, & punch thru the near-cloying levels of sweetness.
A nice arctic/equatorial union (northern maple /
tropical cocoa
).
INGREDIENTS:
cocoa mass, sugar, cocoa butter, maple sugar, lecithin, natural & artificial flavor, vanilla
Reviewed April 15, 2012