Impact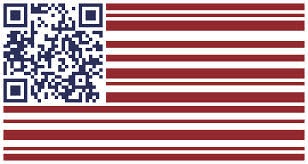 They're still talking about you, John. Ha, what every politician campaigns for: attention. And you got it in spades of fame from the grave. Conspiracy theorists babble on as if that can somehow solve the irretrievable mystery of it all. As if it was just
Yesterday
… right before that quartet filled the vacuum you left & sang a wistful ballad.
Unlike other great tragedies in the USA that possess some redeeming value – from Abraham Lincoln, aka 'American Jesus', in the wake of a Civil War that prefigured his own sacrifice (a post-script casualty of the conflict) for the good of this nation so that it could live up to the creed, however ideally naive, that all people are created equal… thru WWII & the tons of damage & tens of millions dead supposedly for the good of all nations – this one sowed no such seeds & brought forth upon this continent no good whatsoever.
Just assassination.
Loss.
So here's a bar, aptly named ("Black Infernal"), from your wife's ancestral homeland.
show more »
show less «
| | |
| --- | --- |
| Color: | nutskin brown |
| Surface: | deep dish chocolate mold |
| Temper: | blinding… bring sunscreen |
| Snap: | looks unbreakable; super thick high-rise pour… better bring a machete |
Aroma 8.6 / 10
pain au filbert
buttered hazelnut croissant underscored in vinyl & clay
Mouthfeel 12.8 / 15
| | |
| --- | --- |
| Texture: | simultaneously smooth & fractious |
| Melt: | civil disobedience |
Flavor 39.3 / 50
punked… no need to brandish any machete
a ganache in disguise of a bar
light
Milky Chocolate
center (sans dairy) studded with nutmeats enrobed in a
Dark Chocolate
cover, twee sweet, actually very sweet (almost glucose sweet), tempered in rich oils from almonds, hazelnuts &
cocoa butter
, as well as cocoa tannins
Quality 15 / 20
Years ago
the C-spot
®
posted the first review of
Pralus' Infernale Lait
(the
Milk Choc
version)… Confected XTC so ecstatic that few dare ever try it again for fear of a letdown. How can that be topped after all?
But just as one first kiss – no matter how bliss -- leads to another & another & then to 'this 'n that'… well, here's a bar far sweeter than its namesake. So sweet the sugar overrides
Pralus' hallmark bold roast
.
A chocolate to melt the harder bitter edge of reality. Nothing more; nothing less.
INGREDIENTS:
praliné (ground roasted hazelnut & almonds) cocoa mass, sugar,
cocoa butter
, vanilla, soy lecithin, whole almonds
Reviewed as from November 22, 1963