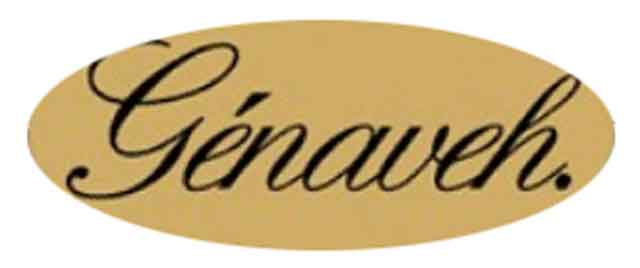 Impact
Luxembourg? Say what... never been to Luxembourg? For most, just a fly-over or a pit-stop between A'dam & Paris.

But, yo baby, looking at this stuff - the box, the bons - maybe there'd be a 7-karat diamond in the centerpiece. Picture perfect... for a 1960s sit-com throwback (Bewitch-ing).

Just like Barbie™... then you drop her drawers & probe inside her mind - she's all plastic. The blood sugar still races, however, even though there's no arousal factor; mostly just a cluster-F of sugar crystals for type-2 diabetes. (Save for a couple standouts.) And that's why people still buy her.

Sad... the __________ (fill-in the blank with the celebutard-of-the-moment) of bimbo boxes.
Presentation 5 / 5
sets the mark - visual A+, off-the-charts; Cartier™ quality / corporate dept store '60s (when the business of the world was GM, for instance) right down to the textured paper; no plastic inserts to infect the chocolate; loving matte inner-lining tea paper; precisely painted/embossed/appliquéd tops, each piece self-described either thru design or inscribed so no need for flavor guide... smart... ditto the handsome jewels themselves; put 'em on the cover of Art Culinaire
Aromas 3.6 / 5
insert Spidey sense here…something's up: jelly-laden pastry, dusty cocoa, dead roses, wax, earth
Textures/Melt 7.8 / 10
| | |
| --- | --- |
| Shells: | snapping turks; solid uniform thickness on the walls & good proportion to hold ganache; on the downside, fairly fast melt, little linger & spread |
| Centers: | generally soft, smooth juxtapose against the shell; somewhat mechanical composition |
Flavor 34.1 / 50
too much sugar; hardware store couverture (Cadbury mixed w/ leftover Easter candy?) & vague flavors to mar some exceptional standouts; in add'n to run-of-the-mill couverture, ganache-base often just as sweet / industrial & trends to blast or outlast flavorings to smithereens
Quality 21.2 / 30
Inconsistent. Other than physically well-assembled, Génaveh, with all due respect, sounds & tastes of
Godiva
but with
Cluizel
photoshop looks. Beautiful to look at (so high the anticipation) except more smoke 'n mirrors in the end than promises fulfilled (so low the letdown). And yet, promises aplenty can be found in this box.
Selections
Palet d'Or
– waxen texture; regular choc flavor + a dull cherry-chalk; foreboding
Le Grain
– snapping all around from the shell to the fresh ground Arabica coffee grinds; espresso-level strength against solid cream-ganache backing; chocolate shockingly maintains its presence, bites thru by the end for a mocha finish
Passion
– wildly blaring, completely uncontrolled yet once more an arresting chocolate backstop – testament to this couverture's durable-goods nature
Exquis Lait
– ouch-sweet (have insulin handy); a heavy vanilla
Milk Choc
w/ ambiguous
White Choc
dollop on top this for a baby formula exclamation
Petit Normand - tight interplay between
Dark
robe & soft honey-lavender cum caramel interior; goes streaky at the tail (metallic / chemical vanillin in the coating?) but resolves well... enough
Le Figuier
– gelée textured figs, soaked & flambéed in Port, evenly matched (even adorably)... except for strange machine oil overcome by a toffee-inflected stemwinder
Honey
– deft equilibrium despite a vanilla-struck chocolate base; excellence
L'Amandier
– marzipan + oil-rich gianduja caramelize into a thick oil-slick; on the edge of cloying, making it all the sweeter for pulling up just shy of it; dysfunctional alchemy
Le Diamant
– some kind of rum-marinated raisins... multi-shelved w/ undertones of biscuits &, of course, vanilla; low-brow hi-finesse
Flowers
– rose-water & geranium & possibly a whole bouquet just perfume the senses & chocolate still holds its frame
Lavender
– strong w/o overpowering; melds well w/ Dark choc for tea & grape analogues; nice tooth on the Texture too
Ginger
– crumbly sand w/ little punch/heat
Cointreau
– boozed to the sweet edge
Praline
– Capt. 'n Crunch™
Caramel au Beurre Sal
- sultry, salty & voluptuous; beauty 'n balance / yin-yang harmony; stellar
Jasmine
- no advertised-jasmine to taste
Picasso à la Framboise
– nicely balanced raspberry / chocolate combine
Marzipan
– grain-dry Easter Bunny droppings
St. Raphäel
- blackberry packs an intriguing geranium back
Orange Caramel
- flavors, texture & overall structure dissipate away from each other in a reverse chocolate osmosis
Coffee
- thick
Milk Choc
shell melts into gum wax choking any café or cocoa essence
Reviewed Spring 2010