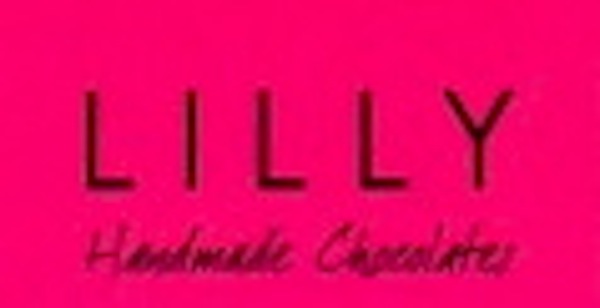 Impact
In the Tremont section on the near West Side of Cleveland -- a town divided racially & economically by the Cuyahoga RIver (infamous for once catching fire though it's nowhere near the first nor the last to do so) -- situates a budding gallery & restaurant scene in the middle of America's former "Rust Belt"... gutted & renovated steel mills that, along with Pittsburgh, Buffalo, & Detroit, had long ago been given up for dead, depopulated by fairer-weather fans to Florida or the Southwest.

"Cleveland... it made me what I am." A lot of people can say that well after leaving town & finding success elsewhere. Still, spoken like a proud son or daughter. Who says the same of LA? Snoop & Dre? Nah... there's Compton for them.

But what of those who stay on or, more daring, RELOCATE TO Cleveland?

Maybe they're all wagering a bet on opportunity in the wake of catastrophe. A possible hedge that with global climate change & radically altered natural resource, where fresh water could soon be more precious than oil, perhaps sitting on the country's "North Coast", the "mistake on the lake" along the shores of greatest pool of fresh water on Earth (the Great Lakes) ain't the worst location in the nation after all.

That Cleveland & its Midwest neighbors are experiencing a quiet renaissance can literally be tasted at places like Michael Symon's (of Foodnetwork fame) Lola Bistro or a couple blocks over at Lucky's Café whose outdoor herb garden drove Guy Fieri to shoot an episode for his Triple-D series (try the Triple Mac Cheese plate).

And sandwiched in between, a choco-hound will find Lilly.

This stop features an astutely-curated selection of micro-brews, spirits, & hand-ladled chocolate truffles, the latter produced on the premises in a clean & spare store front.

Unexpectedly, if not suddenly, a city of doomed sports legends, flammable rivers, & a Rock 'n Roll Hall of Fame that music royalty wishes were in NYC, boasts a chocolatier of world-class standards.

Something's happening here, & in all the heartland places for real, after which hipstercratic Brooklyn models itself.

With little flash tinsel to divert focus & attention, locals & beyond are eating the new light manufactory of this chocolate that covers Cleveland's hunger.... for more.

A championship box that could merit a medal at the next Global Bonbon Awards.


Presentation 4.1 / 5
pieces well-molded... the stuff pretty fit-flush
Aromas 4.6 / 5
one of those rare boxes that more than predominantly but almost exclusively shouts "CHOCOLATE" -- a rather impregnable barrier against the interior flavorings
Textures/Melt 8.2 / 10
| | |
| --- | --- |
| Shells: | snaps semi-thick |
| Centers: | hyper textbook |
Flavor 46 / 50
no misses / no weak-links
transparent & abundant with terrific combinations that, prima facie, sound dubious but harmonize thru the flavor octaves despite some sub-optimum elements
it all spells c-h-o-p-s
Quality 26.8 / 30
Creative, even original in parts.
Would benefit from an upgrade in couverture. The
Valrhona Jivara Milk
is a cloy-toy; the
Callebaut White
a chalk box.
Nonetheless, propsective judges at the myriad of choc award shows now populating the byways can just tick off the boxes on the grade chart (ya know, recipe / implementation / style / flavor / overall impression, etc.). Score it.
Selections
After Midnight
- Lilly lets it all hang out in this classic-shaped dusted-truffle of unique character; thick butter texture rather than a mere ganache fortified with
Nøgne Ø Imperial Stout
whose own roasted chocolate malt & ale yeast create a buttermilk tang / champagne cork; sour grapes (assisted by, probably,
Guanaja
) continues to bubble forth from there; a superb match between a beer & a
Dark
of massive wow factor & flavor that feels uncompromising in every way; one of the great pieces in all of chocodom
Frou-Frou
- house selection; takes real
cajones
to recommend a
White Chocolate
named
Frou-Frou
; really now, &
Liily
swings some huge ones to overcome
Callebaut's White
chalk / caulk of a base, by employing blood orange & passion fruit juices (favoring slightly / lightly the latter); admirable deft-mix... demos smart problem-solving... the OJ though citric tempers the passion thru its sweetness... now to just source a better White couverture...
Apple Chai-der
-- clever name; cider, chestnut cream + warm chai spices (ginger, clove &, for this piece at least, sugar cane) cupped in
Milk Chocolate
; perfect for a world where trends are outré & everything / anything is in &, in this case, it all goes together so well
Sweet Cheeks
- classic soft-touch caramel with a modern upload of salt 'n butter interplay against a hard-snapping
Dark
shell whose tannins get in the last 'bite' (word) so by the end these cheeks blush with savor; solid construction
Oink
-- incomprehensibly good because unlike some others that just pig out, this adds only a touch of smoked-bacon (& then mostly the suet) to an apple-cider reduction / maple syrup slurry encased in
Milk Chocolate
topped by a whole pecan; skillful while satisfying the major food groups: salt, sugar, fat
Sour Flower
-- gooey clunky kludge of a
White Chocolate
fondant infused with fresh lavender & lemon topped by chopped almond blanketed in
Dark Choc
that... works wonders... melds into a garden potpourri thanks to a pinpoint placement of salt that binds them all together; semi-miraculous
Reviewed October 4, 2013