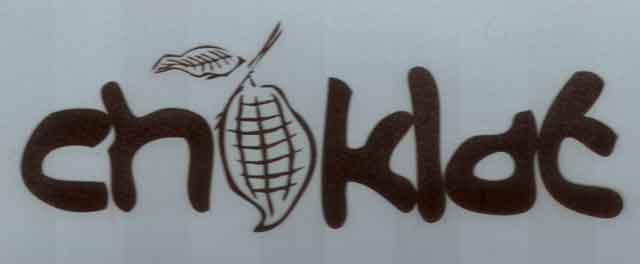 Impact
One of the few boxers that also
manufacturers its own couverture (bean-to-bar)
, placing it in a select class along with
Marcolini
,
Bernachon
, and
Theo
among others (if only at the back of it).
Kitchen engineering recipes from the old Home-Ec Dept rather than any school for wizard alchemy which might lead the Haute Bonbon Society to dismiss this for 'Schlockolat' – a urinal of 'arpissanal' chocolate. They'd be jealously mistaken.
Yes, the controlling interest is buttercream (superior to sugar at least) & these pieces reflect their Western Canadian roots as Sarah Palin does Alaska. But the populous will positively be reactive in the same Pavlovian manner that salt 'n grease in fast food attracts the masses.
Bottom line: satisfies massive cravings of the hungry mob.
Presentation 4.6 / 5
upgraded shades of
Dufoux
: a Chinese take-out box in frosted-blue plastic cartons housing foil-wrapped clumpen-fuglies – just gotta luv 'em they're so humbly misshapen
Aromas 4.4 / 5
thick sludge: ka-cow fattened on tar & petro under a panoply of scents & sniffs (coffee, nuts, & citrus)
Textures/Melt 8.3 / 10
| | |
| --- | --- |
| Shells: | no snap; almost one & the same as Centers |
| Centers: | pulverized powders yield to roundly obese cream fill; some milks can be waxen; either case, most slide away from palette (as occasionally the Flavors) |
Flavor 39.8 / 50
mechanical tasting cream-things, builds-in the element of chance by prep'ing on the spot that results in confectionary improv... haphazard imprecision as often as happenstance; any misses are buttered over with inordinate ratios / bloated cream; all that full cream translates into phat richness to recall
Chocolatier Blue
w/o the refinements; instant pop hits that paradoxically wear a little thin
Quality 22.1 / 30
Chocolate... your way with all the fixin's & trimmin's; from a maker who does it his way (dispensing with spelling check & just using phonetics, for instance). The Pinkberry of truffles: made-to-order on the spot in real-time. An operation obviously armed with an ambitious business plan geared for franchising. Choose among the array of options from the base (
White
,
Milk
, or
Dark
), to fillings (seems seasonal), then rolled in whatever's on tap (usually a slew of nuts & spices). Just as Kinko's™ hooked-up with FedEx™, Chocklat may soon be available at a Dunkin Donuts™ drive-thru near you.
Selections
Dark
- sharp cream-tang on the initial throttle w/ strawberry choc-cake quality; dissipates abruptly during the sustain in an odd static progression) w/o ever fading way... completely
Milk
- not a dud but a Milk Dud™, slo-poke style; enamored w/ vanilla; artlessly satisfying
Pomegranate
- Chocklat V.S.O.P. (Vapid-Sapid, Omitted Pomegranate); vapid in the way of practically blank infusion (no pomegranate); sapid in the
White Choc
ganache, enrobed in
Dark
then rolled in shaved choc makes for excellent
Milk Choc
gestält
Raspberry
- sex in a truffle; red fruit cupped in
Milk Choc
buttercream rolled in pecans; good balance twixt the nut & the berry, both of them seeing the Choc off into the recesses while voluptuous levels of fat stay put; major crowd getter
Espresso
- as black as they come; pulls a snapping shot of espresso rolled in crushed Oreo™ cookie; just mows the taste-buds; indelicate (RE: turbocharged) & worth it
Key Lime
- is what it is: a dollop of pie custard straight from the dessert carousal in
White Choc
Hazelnut
- virtually a seamless spread: cream chased by hazelnuts, sweet for sure, but the rolled chocolate shavings perceptually curb the sugar to add extra length; outstanding
Peanut
-
White Ganache
inside
Milk Choc
; another overly sugared / poorly executed piece like the
Pomegranate
Reviewed Spring 2010