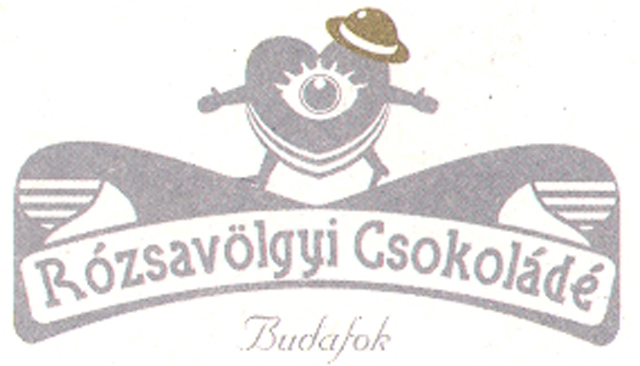 Impact
Filled-assortments
are the wet dream fantasy of the chocolate world. Some can't get it up with all the Viagra on the market while others don't make Walmart™ crap, they make angels weep for joy instead.
One sniffle of this box & their chorus is crying full-on.
Presentation 4.9 / 5
Harrod's / Neiman Marcus / Bergdorf quality, well beyond the
Mast Bros
/
Raaka
wallpaper print designs... & borrowed more from the Hapsburg court, their drapes & tablecloths in the palace (what some would mistake for Granny's old paisleys) festooned with a bucolic motif of
Mesoamericans
in their cliché eco-Earth paradise; beneath the pleated parchment-paper sealing the innards, each piece of generally low-sheen, & calligraphied with a distinctive mark for identification purposes... hand-applied dots & dashes (lemon caramel looks like it's staring @ you); mostly French/square-style bonbons evenly enrobed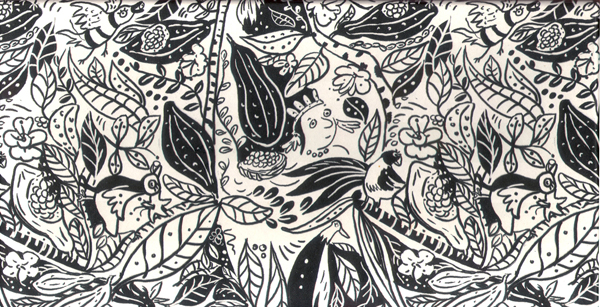 Aromas 5 / 5
potions driven in from the next area code: tinctures of lotions, oils & creams bathing spices, fruits (especially citrus mists) & seeds (
cacáo
among them); fine & rare (including some library scents & Granny's underwear drawer (don't ask)
Textures/Melt 7.9 / 10
| | |
| --- | --- |
| Shells: | smooth, soft spread if a bit rote |
| Centers: | rather thin on the upper molding; thicker on the bottom seal for more mouth play... neither hold or stand up much to ganache front |
Flavor 45.1 / 50
the substantial spread on the shell in proportion to the ganache (almost 1-to1) guarantees chocolate presence from a mid-weight couverture top that yields to the inviting ganache; each the real live deal -- all natural / no chemical buzz (though a couple hugely sweetened by -- insert chef's guess here -- confectioner's sugar??? the sweet so fast that any chocolate gets run over by the sugar rush)
Quality 25.8 / 30
Very Eastern European in parts – thick brooding & concentrated plays on infused flavor. Neither the most technically skilled nor the most automatically winsome... for those seeking a particular if peculiar allure.
Selections
Venezuelai
-
Venzy
never seems to get old & this just drips with fruits off the vines, bushes & trees; complete in & of itself
Dominikai
- if
Venezuelai
above drips, this just smokes the dried fruits, tremendously concentrated, particularly that
DR
tell-tale apricot, over some tobacco lites, then topped-off with
Nibs
; huge
Tárkony Fahéj Gyömbér
- herb-high tarragon leads cinnamon & ginger in a
Dark
ganache over the
White Chocolate
transom of a shell in a stout counterpoint to
Recchuiti's
brighter
Tarragon-Grapefruit
, both exceptional in their own way / on their own merits
Kinai Zold Teas
- Chinese green tea... a conjurer: bright as citrus / mysterious as the Forbidden City; pure talent
Repceméz
- excruciatingly light touch on the texture & a more pressing heavy one by the amber-toned honey that takes on a jelly strength; particular & peculiar
Szilvapálinka
- classic East European plum confection, strong & fortified, the fruit laying it to the cocoa as each loses itself in the other; make no mistake though... drupe-dominant
Ropogós Mandula
- benchmark material for any Euro chocolatier: the praliné; this a
Dark
-over-
Milk
w/ crunching almonds whose flavor concentrates to a paste; very honest & true
Levendula
- flips the pitch & goes
Milk
-over-
Dark
; wise choice as the darker ganache checks the lavender perfume into an herbal-caramel; skillful
Meggypálinka és Málna
- red-on-red... another of very Hungarian character (
almost
heavy, thick, plodding but none too much of any)... raspberry & cherry cordials (with none of the fake Vick's™ Vapor Rub of so many dumb boxers), fortified together in chocolate then subsumed in it to confuse as a
single-origin cacáo
from, say,
São Tomé
(with its resident wood 'n reds); purposely unambiguous & gives great mouth to boot; a new phenom
Diópraliné
what casts all the hallmarks of a spongey Marizipan morphs up into a world-beater thanks to a dollop of concentrated almond paste & stout cocoa to match; great adaptation... this piece alone would put almost any other chocolatier on the world map
Babér
- major confluence of ingredients -- laurel embedded in caramel enrobed in
Milk Choc
– all playing nice / getting right with one another (very clean & well defined) in yet one more triumph for this box
Sör
- chocolate & beer so evenly matched into a stout stack with a hops finish; towering
Earl Grey
- chocolate base takes a royal whacking when the tea comes on strong as its bergamot component resembles candied violets
Csillagánizs-Rózsabors
star anise / pink pepper
Citromolajos Karamell
- another highlight in the box; well-crafted caramel center accented by natural lemon in
White
(a bit sweet but not the White's fault)
Kardamom
- cardamon emboldens the cocoa butter & cream as the
cacáo
tannins embitter it
Barack-Passiógyümölcs
- lest thinking that someone else has a tingle up their leg for the POTUS besides Hardballer Chris Matthews, think again... the
barack
here stands for peach coupled with passion-fruit... all clean & sharp
Gesztenyeméz
- a pure chestnut
Principe-i kávé
- Starbucks™ take note: this is how to do cocoa-coffee
Reviewed July 2011