Bahia, Brazil
Montserrat Hills, Trinidad 2015
Sambirano Valley, Madagascar 2015
by
Bar au Chocolat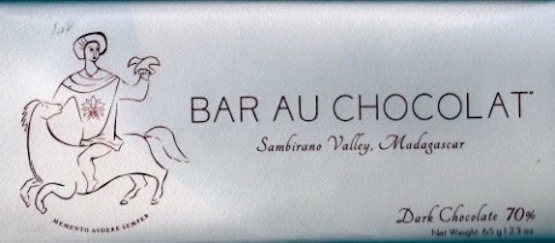 Impact
Carolyn Kizer (R.I.P.), as of late from Sonoma, CA… the
pro femina
poetess (yeah, sexist like that cuz, as she herself confided, women are "the custodians of the world's best-kept secret: merely the private lives of one-half of humanity"). And thus set out to prove that women in letters could create craft beyond the conventional. Again her characterization: "sickly effluvium" only to continue, Nirvana-style, "never mind… I myself have collected some honeys… we are hyenas. Yes, we admit it."
She tutored under the taskmaster Theodore Roethke who taught every line of a poem should be a poem, which she endeavored with perseverance.
Almost all hers are.
Her works likened to a cork coming out of champagne. For instance,
"Twelve O'Clock"
(published 1990) took about 5 years to complete, but spanned the universe. It recounts a smile that passed between the 17-year-old poet, who was visiting Princeton, & the aged Prof. Albert Einstein, who was ambling down a sunlit library aisle, "simple as a saint emerging from his cell", on his way to lunch which he took everyday, precisely at noon.
Blake's vision of God,
Unmuscular, serene, except for the electric hair.
In that flicker of a second our smiles meet:
Vast genius and vast ignorance conjoined;
He fixed, I fluid, in a complicit yet
Impersonal interest. He dematerialized and I left, content.
Maybe she read more into it than he. In any event, researching physics for 2 years after this encounter, she experimented with the poem. Kizer built her piece around the observer effect — the idea that observing a subatomic particle changes it.
Same with a bar of chocolate. Years in the making & then gone in the space of a melt. And practically every nuanced tag along the way endeavors its own bar.
As Carolyn, so womanly, herself mused: with our well-known respect for life because it hurts so much to come out with it.
With appreciation to all like Nicole Trutanich of
Bar au Chocolate
(B-au-C) in Manhattan Beach, CA who make it come out.
Color:
Bahia, Brazil: crème rouge
Montserrat Hills, Trinidad: polychrome
Sambirano Valley, Madagascar: burnt orange
Day of the Dead 2014: intriguing black cherry
Surface:
competent
Temper:
twilit twinkle
Snap:
quiet sighs
Aroma 7.6 / 10
a generalized yeasty feast laid out on stone werks variously undercut by vines & herbs (+ tartlets in the case of
Sambirano Valley, Madagascar
)
Mouthfeel 12.3 / 15
| | |
| --- | --- |
| Texture: | slight grain & nap |
| Melt: | good slow burn |
Flavor 45.9 / 50
Bahia, Brazil
Ibarataia, Bahia; 70% cacáo-content
granite -> fruit plumes (nectarine &, pitanga) -> guar gum -> sweet base wood notes of cabreuva -> resin & tapioca (strangely successful) -> the yellow-fleshed caja umbu -> white limestone, gypsum, & talc -> puckers out
Stone + fruit as from deconstructed drupes
Montserrat Hills, Trinidad
Gran Couva, Montserrat Hills; 80% cacáo-content
tobacco & grass on the inhale translate into a spice entrance on the lips (brown sugar, vanilla, clove, nutmeg) underscored in chocolate-St. John's carob -> thick black black mission fig x chicory -> passing hibiscus
The revered chocolate soils around Montserrat sprout some fine hash in this bar.
Super dark tone for a
Trini
, obviously 80% cacáo-content accounts for a good measure of that.
B-au-C
calibrates beautifully, staying just on this side of the
Brut
border with a concentrated sweetness that belies the percentage. A unique interpretation for this island cacáo.
Sambirano Valley, Madagascar
Ambanja, Sambirano Valley; 80% cacáo-content
tart upload (pink grapefruit) cuffed nicely in
butter
... hangs / hovers like this until a rare pepper sighting from
this origin
piques the progression, the precursor to clove & cedar -> snaps back further into alignment with juniper & its gin derivative -> powdered ylang (both its floral & licorice components)
Very representative of this particular island's cacáo... & then some. While far from the
reddest
berry patch that often explode's off Madagascan bars, this hugs its other underlying hallmarks which give the chocolate symmetry within a broader array of gastronomy.
Quite the accomplishment.
Day of the Dead 2014
House Blend; 70%
A departure from the set in many respects. First the scent -- paprika, tangerine & Mexican tarragon. Second, the blend instead of a
single-origin
(however loose such gets defined nowadays). Then the
Flavor
itself -- slumbering flavor softly stirred; reflective, yes, of its color & scent with aged woods & gentle peppers to enliven the evolution... specifically, in this bar, yet the 4th difference: cured in orange zest for a year which brings snap & acidity to a finale on toasted coconut as though buried a year to become undying for 1 one day, or more like a single episode melting thru the body's awakened senses into dream-conscious. A heavier pall nonetheless than the rest of the set.
Quality 17.5 / 20
An increasingly emergent style on the rise -- low impact processing -- emblematic of its modern progenitor
Domor
i & whose worldwide adherents now include the more raw
Minimal
from Japan & Hungary's
Szántó Tibor
.
This however comports with the
retro-American
leanings of
Amano
. Call it 'retro-Refined' given the way
B-au-C
cuffs the volatiles & smooths the textural concourse. Virtually no holes in the line.
A rising talent who personally details practically every aspect of the production from the exceptional processing to the exquisite packaging. An under-appreciated barsmith toiling in the sidelights... hopefully not for long.
INGREDIENTS:
cocoa mass, sugar
Reviewed January 14, 2016