Emanuel Andrén Gastronomy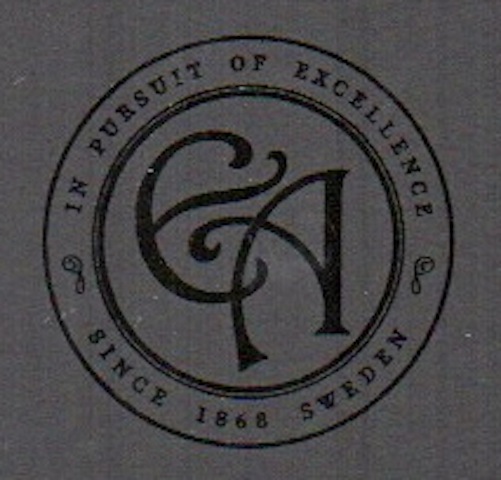 Impact
The chocolate world flaps around these days all abuzz over the latest pairings. Most are ill-advised. Worse, they often orphan chocolate off as the poor step-cousin to other "
sophisticated
" specialties. Chocolate 'n bacon, chocolate 'n goat cheese, chocolate 'n beer &, of course, the overwrought chocolate 'n wine.
Who in their right mind would waste their bar on a bottle? Maybe single-malt scotch but not the simple stuff of grapes. Please. Chocolate for a variety of factors hovers above such inferior goods.
So when this invitation (enclosed below) came along -- pairing it with private jets on an aircraft carrier -- something in the air suggested that chocolate had truly arrived.
Just the perfect accessory for cocktail party fodder: "Hmmm, what are you doing with that extra billion you made last week?"
"Got a new pair of wings. Ideal for jetting in & out of the tropics to take on board some of that
wild-harvested cacáo from the Rio Beni
. Here, try some."
Emanuel Andrén: Chocolatier to Swedish Royalty... & the unofficial truffles of the LearJet Bombardier 85.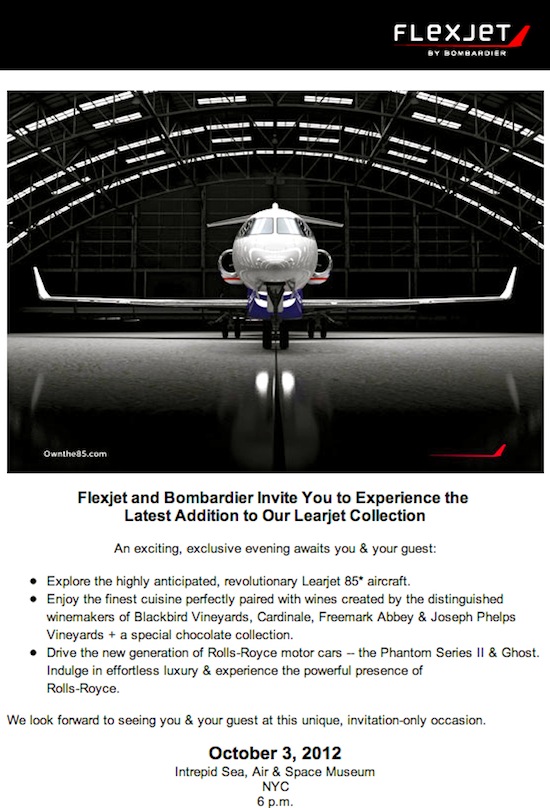 Presentation 4.5 / 5
sheer elegance except for the plastic tray containers (Emanuel, c'mon now, go all in, buck up, & lose those for something commensurate)
Aromas 3.2 / 5
berry composed with back-strap leather & plastic polymers
Textures/Melt 5.9 / 10
| | |
| --- | --- |
| Shells: | heavy segregation between hard shells &... |
| Centers: | ... soft-to-runny gelées |
Flavor 40.7 / 50
Underpowered couverture serves as fat-lipid agent for Textural FXs.
Felchlin's Criolait
amounts to a cream-puff of a
Milk Chocolate
even at 38% cacáo-content; curbs the intensity levels.
Because of that it seems, incorrectly, that Arden overplays his hand with the infusions which supply most of the complexity in the flavor sets.
Quality 22.8 / 30
Conception trumps execution in this super posh box.
Highly selective, A-1 elements + an absolutely comprehensive listing of ingredients right down to the
chocolate type
& percentage. Quite rare for the boxed-chocolate category where most never even list the manufacturer of their chocolate base (typically some bulwark like Callebaut or Belcolade).
Technical flaws (especially evident in the shell-to-center juxtapose) & pairing decisions (particularly ill-suited couverture) thwart overall creativity however.
Selections
Elderberry
- notes of apple, pear & lychee dominate this marmalade set within a
White Chocolate
dome of gummy texture & a caulk by-taste; persistent berry however exacts the last zing at the finish
Black Currant & Aronia
-- berry high & tart & quite stringent until meeting up with
White Chocolate
whence it transmutes toward a dried seed of golden raisin to prevent an all-out cloy
Sea Buckthorn
- another gummy-marmalade, this time with the apricot-inflected Sea Buckthorn set in an
MC
ganache & a
White
dome that adds a whole hive of honey to this jelly confection
Passion Fruit
- hi-pitched citrus in a dense trap of cream-laden
Milk Chocolate
; the combined dairy & cocoa butters capture the passion nicely; executed with success
Calvados
- truly one of the uniquities of the world, specifically of Normandy; pomme brandy (distilled apple) reduced here to a cloying confection; slow starter with a bizarre crunch element (a sugar cube), & only a streak of evanescent alcohol overwhelmed by an adipose
Milk Choc base
that creams its way to
White Chocolate
taste to mute the proceedings; resolves well enough however on a sweet-cider / betty crumble impression
Laphroaig
- cement shell / wet center never comes together until the complete meltdown whence alcohol (thanks to its nutsome barley / peat smoke) vaporizes the couverture (a hyper blend of
Valrhona's Abinao
& the pre-blend
Guanaja
) into caramelized-honey tones; proof-positive that whisky & chocolate go together like... well, whisky & chocolate (i.e., love 'n sex) & oily all over
Zino Platinum Cigar
- a confused playground; tobacco, rum & Tabasco
®
sauce ignite some fun smoked-out club FXs
Appleton Estate VX
-- skip the powdered sugar & pass the rum please;
Jamaica's
super-blend of 15 rums tied together mainly by
Felchlin Sur del Lago
from Maracaibo,
Venezuela
; both liquors (cocoa & rum) splash around in orange impressions, then caramelized
Nibs
add a light exfoliating touch to the Texture; absolutely excellent
Reviewed November 8, 2012